'MagentaHive' is coined by clubbing two words 'Magenta' that signifies a bold, outrageous and innovative color and 'Hive' which is a web of aspiring people with a common vision.
At MagentaHive we aim to deliver outstanding work by pioneering innovative designs, marketing solutions and web as well as consulting services to add value to your business.
Responsive Website Designs
Gadget-friendly websites giving hassle-free access to a user that elevates your visibility.
Google and Facebook Advertising
Unique advertising strategies and planned paid campaigns on Google and Facebook networks for highest ROI.
Online Shop Setup
Taking full responsibility for setting up your shop online. Helping you create a platform to sell your products globally.
Mobile App Development
Tell us how you want your business to look like, and we will design it the same way!
Check Our Latest
Designs & Projects
We create unique designs for clients from some of the most versatile sectors ranging from arts to education.
Our diligent teamwork towards ensuring both effective project delivery and ongoing client satisfaction, helping both the business and its customers get what they want and will cherish.
Website & Online Designing
We provide customized and responsive website designing solutions to give a digital shape and structure to your business. We create a platform for you by designing E-mailers, Online Graphic images, and Infographics to reach your target audience globally.
Online Marketing
We develop unique and effective advertising strategies and plan paid campaigns on Google networks and Facebook to enhance ROI. We strategies are based on latest search engine algorithms, and we utilize result-oriented SEO and SMO tools to help your business flourish over the internet.
Brand & Corporate Identity
We believe and support you in giving a distinct identity in the competitive world of the internet. We design creative and logical websites, logo as well as visiting cards to put a strong impression of your business in the minds of your target audience.
E-Commerce Shop
We help you achieve your dream of setting up an online store in effective manner. Our e-commerce services include setting up payment gateway configuration, product photography, providing logistics partners and even listing your products on popular e-commerce platforms like Amazon and Flipkart.
Search Engine Optimization
We are aware of the fact that better online ranking means more business. We optimize websites based on all the latest search engine algorithms and incorporate popular keywords to improve the online rankings of your website in all the major search engine result pages. Top rankings determine your business growth in the online world.
Mobile Application
Mobile Applications are the next big hit in the IT scenario as well as in everyone's life. From buying the essentials to reading a book, everything is available right at our fingertips. We develop App ideas in the most visually pleasing and appealing manner. We are at creating smooth and quick functioning App.
About
Magenta
hive
Magenta Hive is formed by the merger of 2 like minded companies 'CloudoTech' and 'Avega' to grow in the IT field with Velocity. At Magenta Hive we use all our imagination to transform you business ideas in success stories. We carefully create & deliver the finest of designs & marketing services in a way that you would have always imagined.
Magenta Hive is clubbed with creativity and right knowledge. The team diligently strives towards the ultimate vision and mission.
Smruti Palve
Designated Partner
Our Energy Store! Smruti handles Sales & Digital Marketing. Her vast & varied experience of working with international & domestic clients gives us some out of the box ideas. She is also at the source of training our teams & adding innovative automated softwares.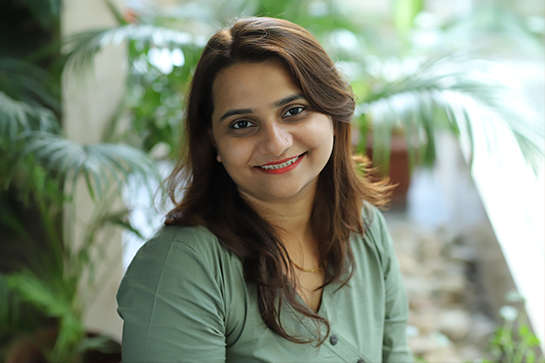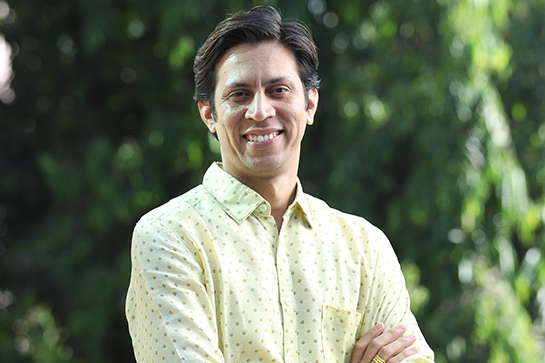 Amol Ghodke
Designated Partner
An expert in the Dairy industry and brain behind India's first Online Dairy. Amol has worked with the biggest dairies in the world and under his supervision launched more than 52 brands. Amol uses his branding experience and smart mobile app ideas for clients in Magenta!
The biggest challenge customers buying tailor-made software deal with today is the rate of delivery, at avega so far we have had a clean delivery rate(100%) for all our customers. Our USP has been short timelines and project delivery as per specifications and requirements. Our clients for websites and applications have been from all domains like chemical industries, arts, movies, sports, e-commerce, NGO's, sustainability, infrastructure to name a few.
Projects Delivered Successfully
TESTIMONIALS & 
FEATURED CLIENTS
Today! On launch of our website we wish to confirm that dealing with you and your entire team was nothing less then absolute pleasure. You were extremely patient and a man who came across to me as a never say NO man. My needs were very specific, I got you and your team to do many many changes (for which we are sorry) but you delivered to absolute perfection and exactly what we wanted, which I thought was not possible. Please keep up the good work, very few firm's are passionate in doing what they do, YOU ARE DEFINITELY ONE SUCH FIRM!
Jinesh Mehta, Founder Trustee @ Anjeze Charitable Trust